Zoho Analytics (previously, Zoho Reports) is a self-service BI and data analytics software that lets you create visually appealing data visualizations and insightful dashboards in minutes.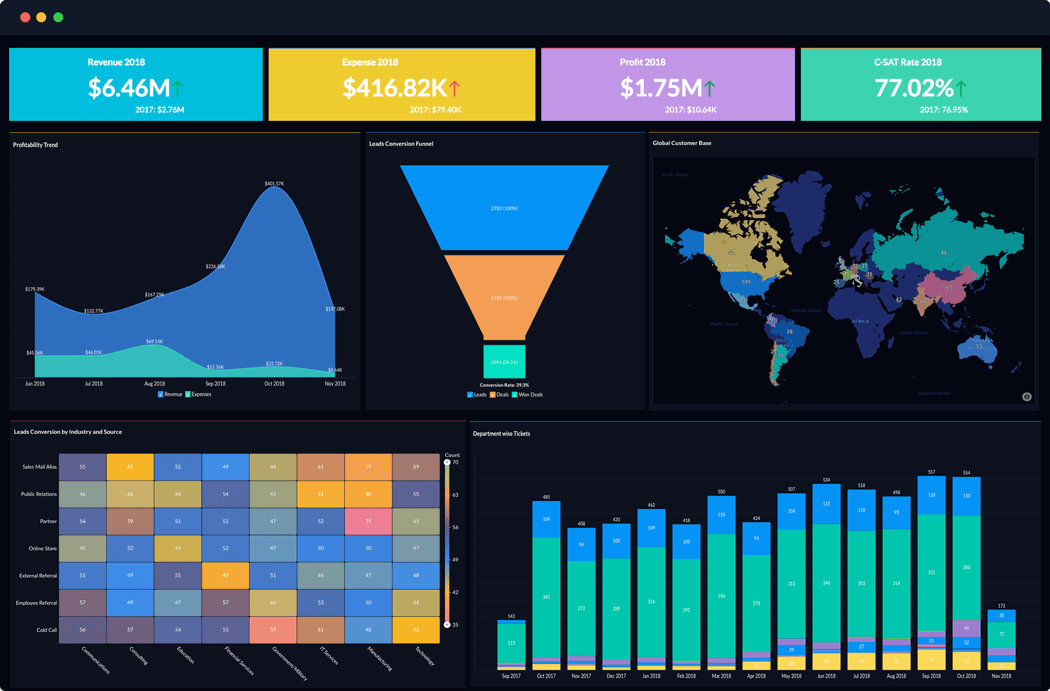 Discover hidden insights from your raw data
Transform huge amounts of raw data into actionable reports and dashboards. Track your key business metrics, see longtime trends, identify outliers, and unearth hidden insights.
Get and blend data from multiple sources
Get data from wide range of sources. Blend them together to create cross functional reports and dashboards, to view your business health across departments.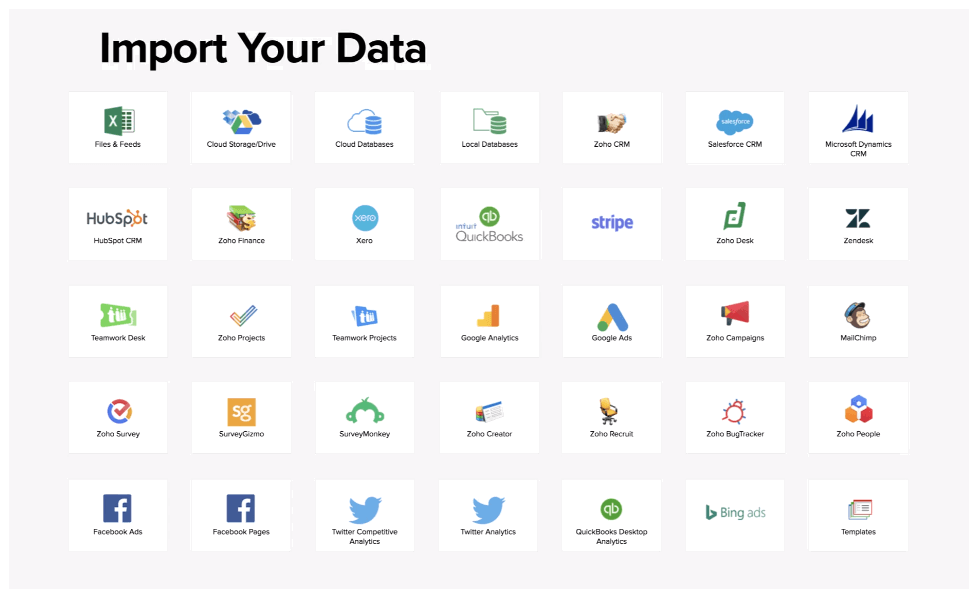 Visually analyze your data
Create reports and dashboards with an easy to use drag-and-drop designer. Use different visualization tools to drill down to specifics.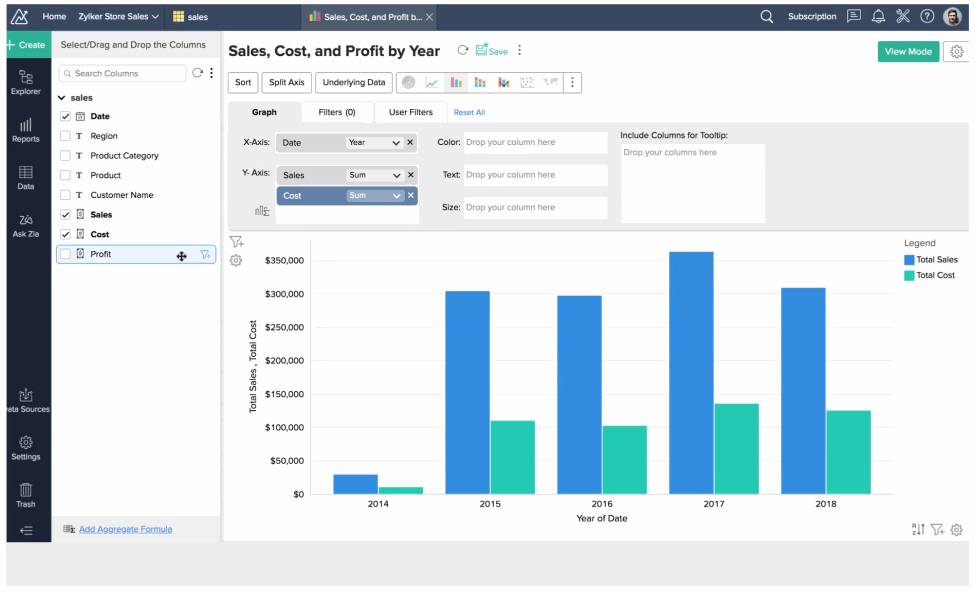 Ask Zia, your intelligent assistant
Type out your questions, and see Zia come up with suitable answers in the form of reports and KPI widgets. Zia is built over AI (artificial intelligence), ML (machine learning), and NLP (natural language processing) technologies.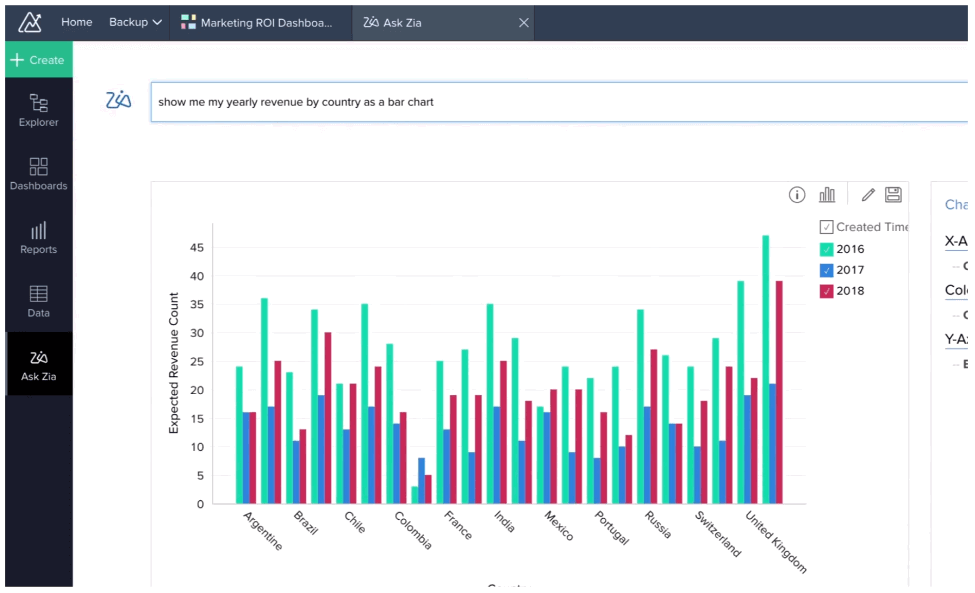 Collaborate securely online
Share/publish your reports with your colleagues. Add comments and hold conversations. Set smart data alerts to alert you when outliers or anomalies happen.