We take care of your HR processes while you take care of your employees. From onboarding and attendance management to time tracking and appraisals, we've got it all covered.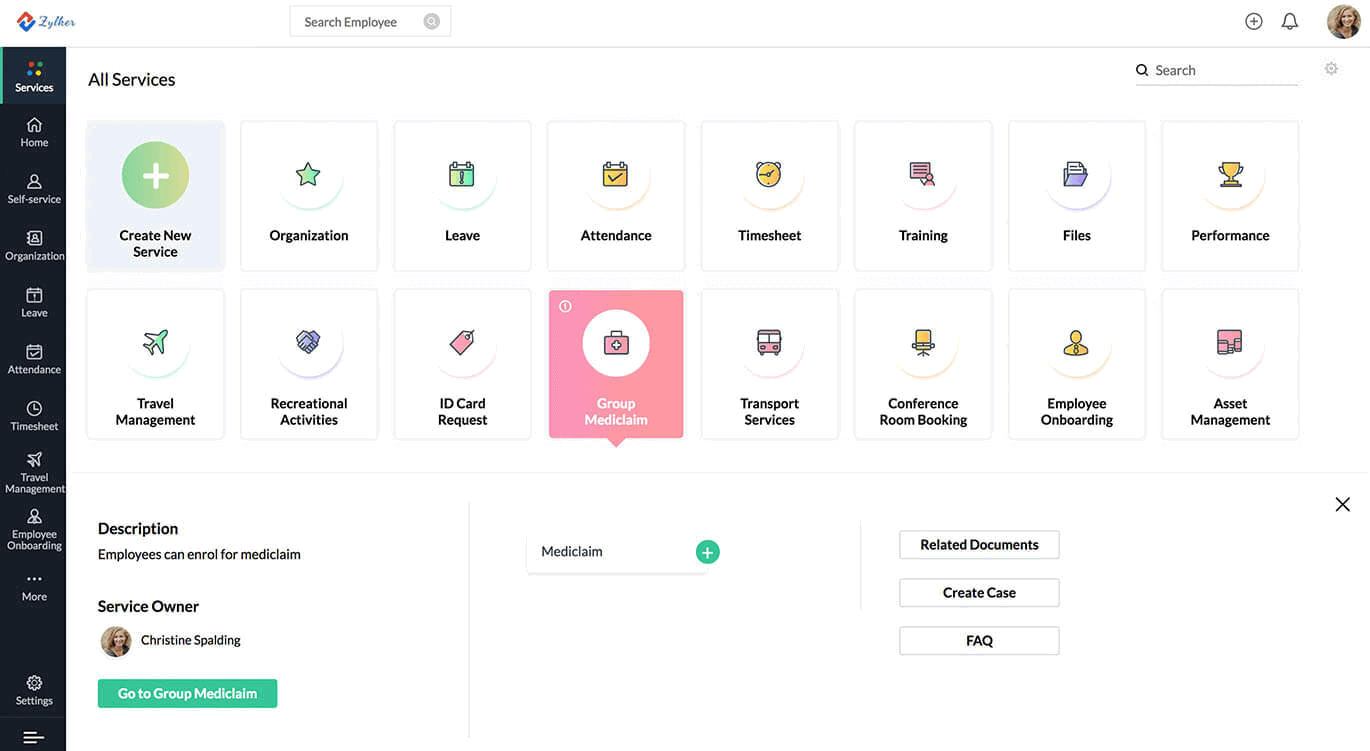 A 360-degree HR solution
Centralized and secure employee data.
Manage all your HR administrative actions from a central location. Search employees, set favorites, view organization trees, and analyze attrition reports--all from a single dashboard.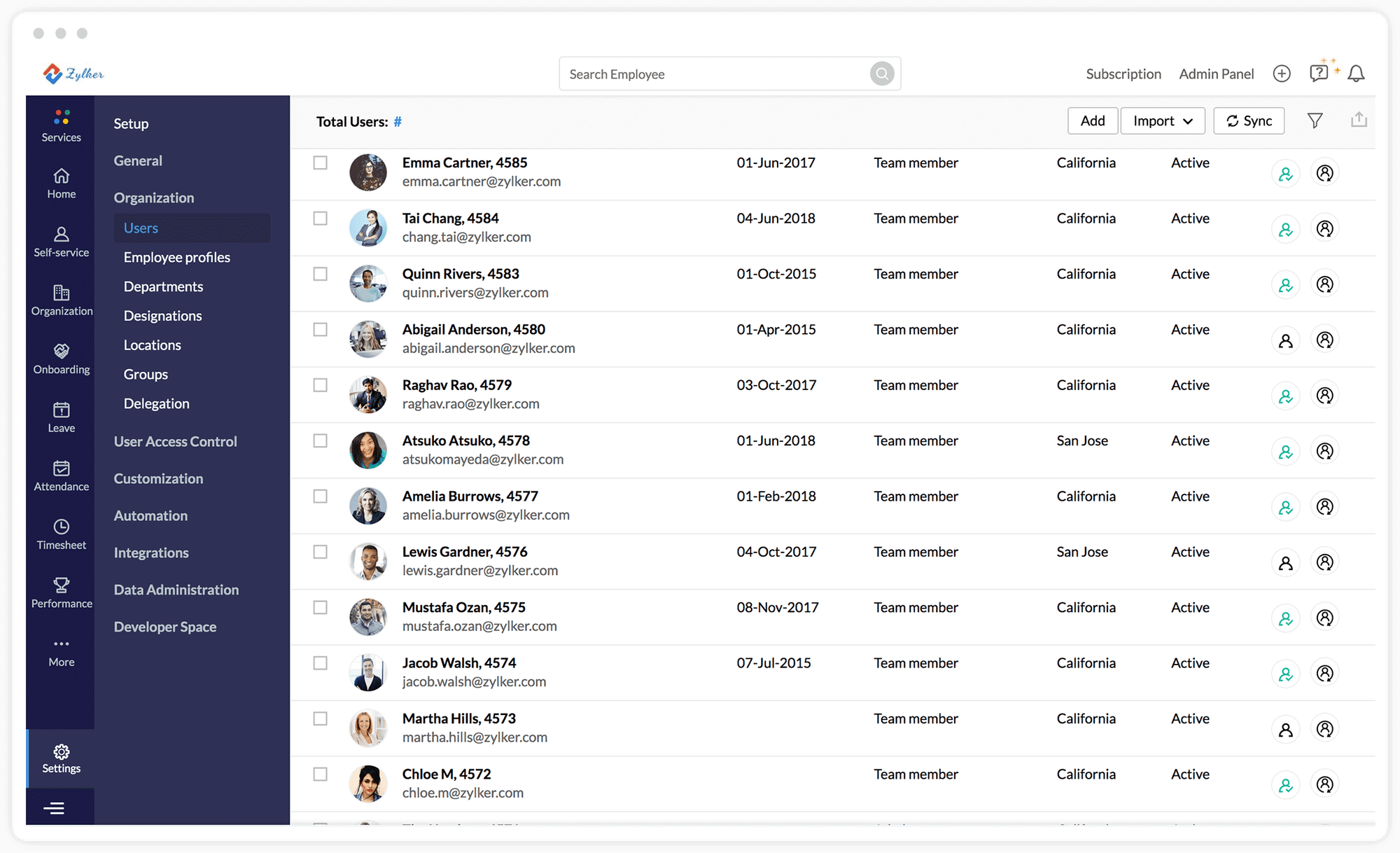 Track time, leave, and attendance in a snap.
Eliminate errors due to manual entries, consolidate attendance data from multiple devices, customize leave types, schedule jobs, and create timesheets with ease.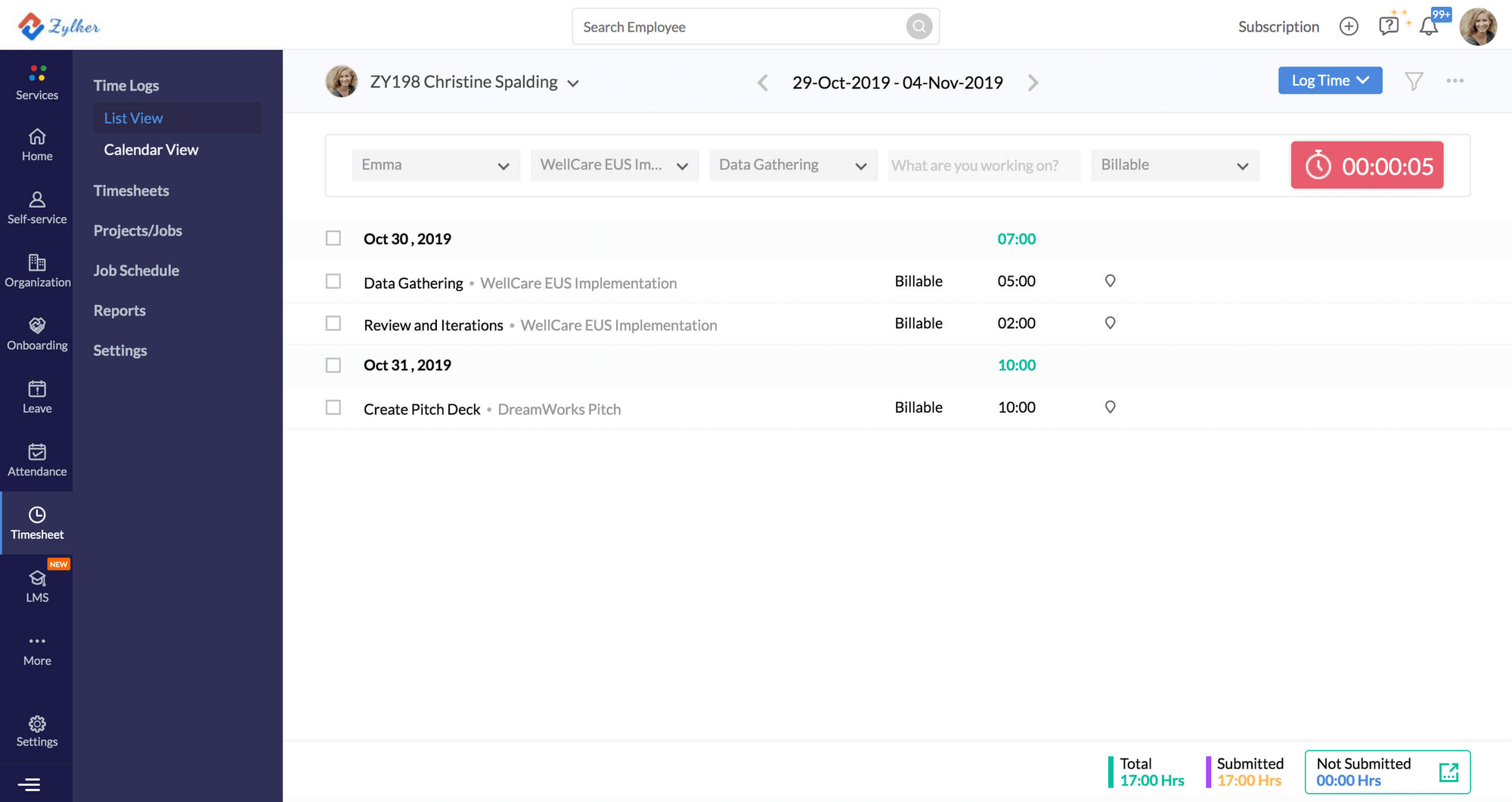 Simplify employee performance reviews.
Identify your employees' strengths and weaknesses. Set goals, gather 360-degree feedback, and review performance. Bridge the gap between where employees are and where they need to be.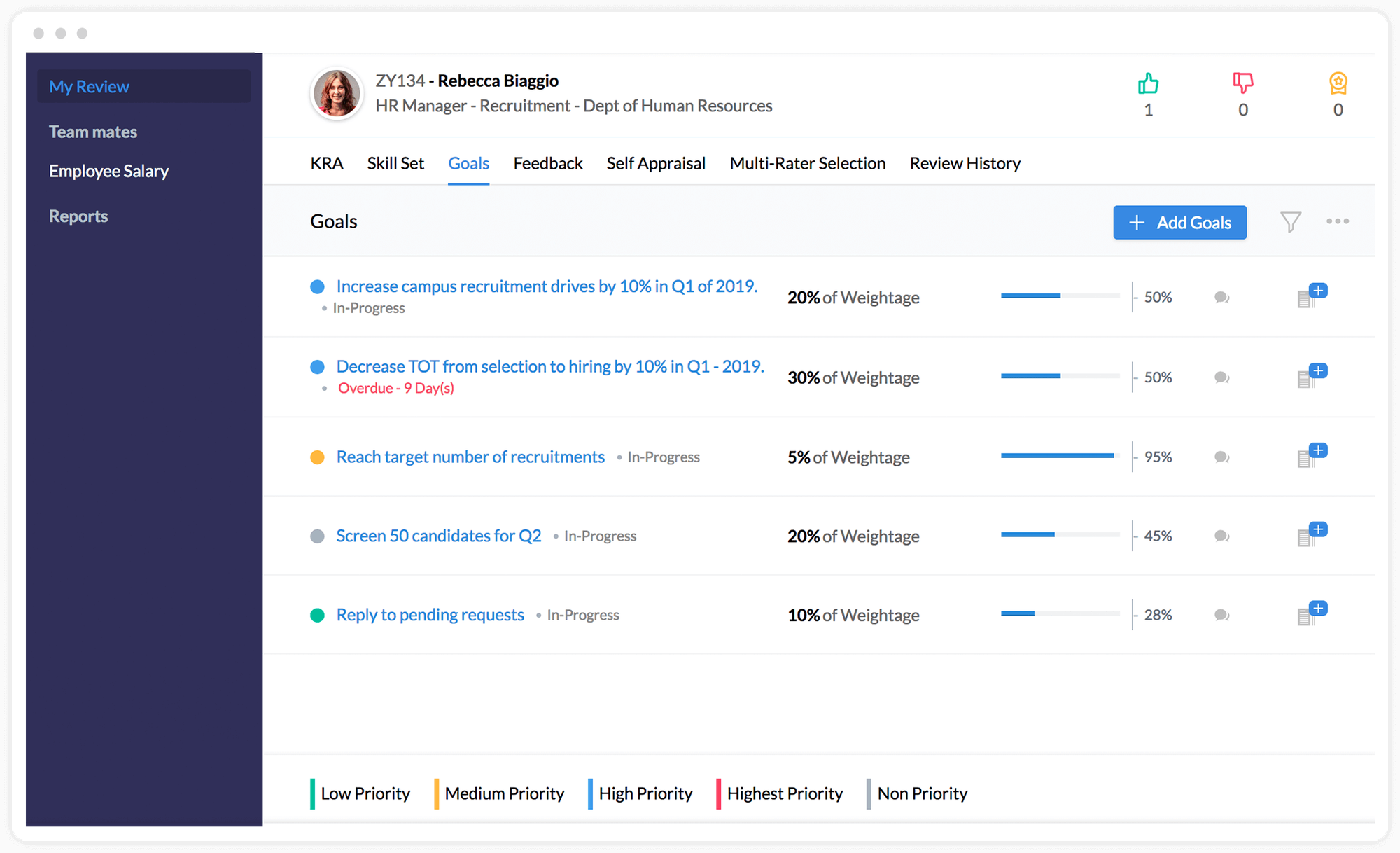 Answer your employees' questions.
Too many questions from employees? With our HR case-management tool, create a category for every type of question, assign an agent, organize, and discuss the case through comments.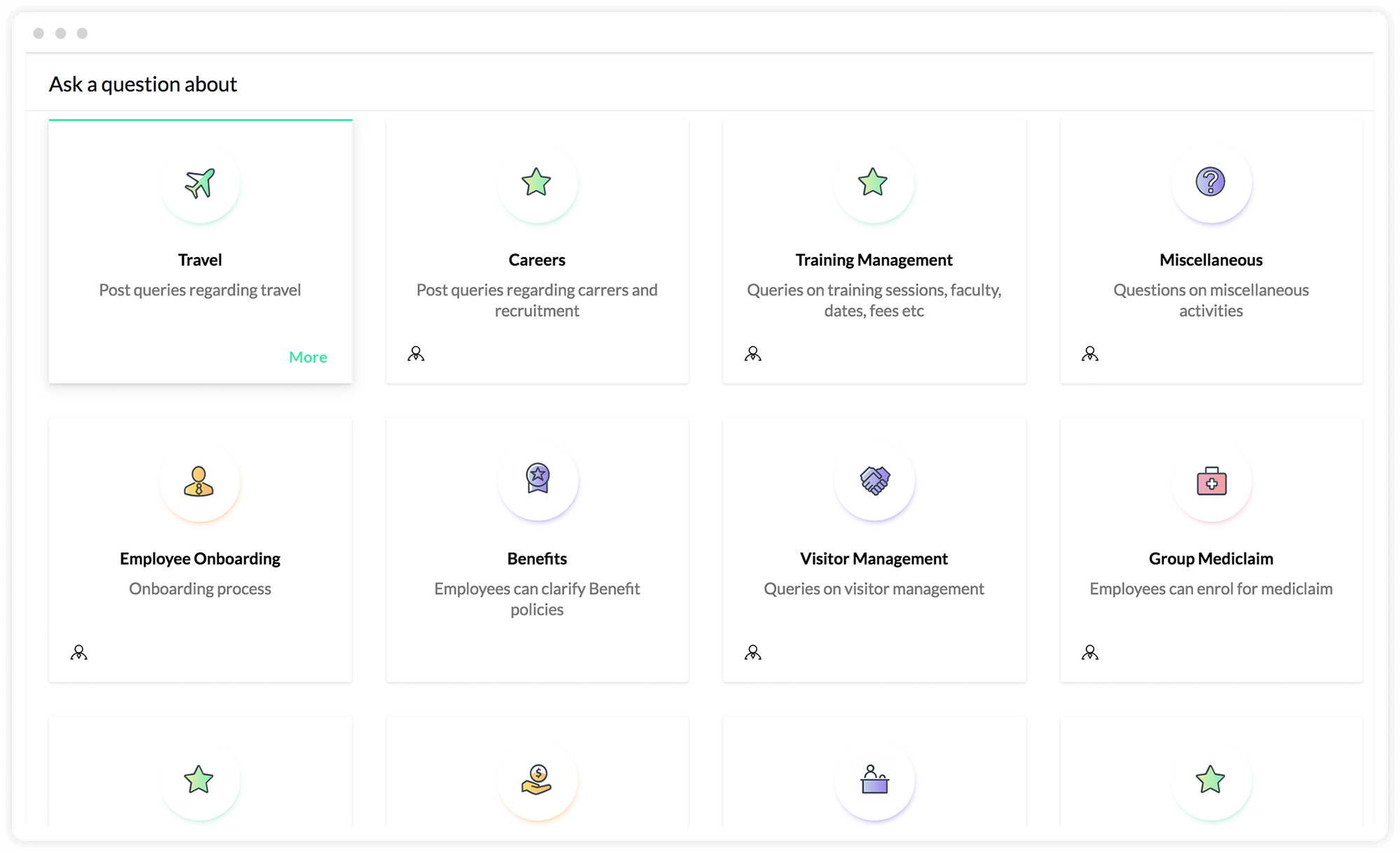 Automate and accelerate your HR tasks.
Automate mail alerts, create tasks and checklists, initiate automatic field updates, and build custom applications. Configure intelligent workflows and spend your time wisely.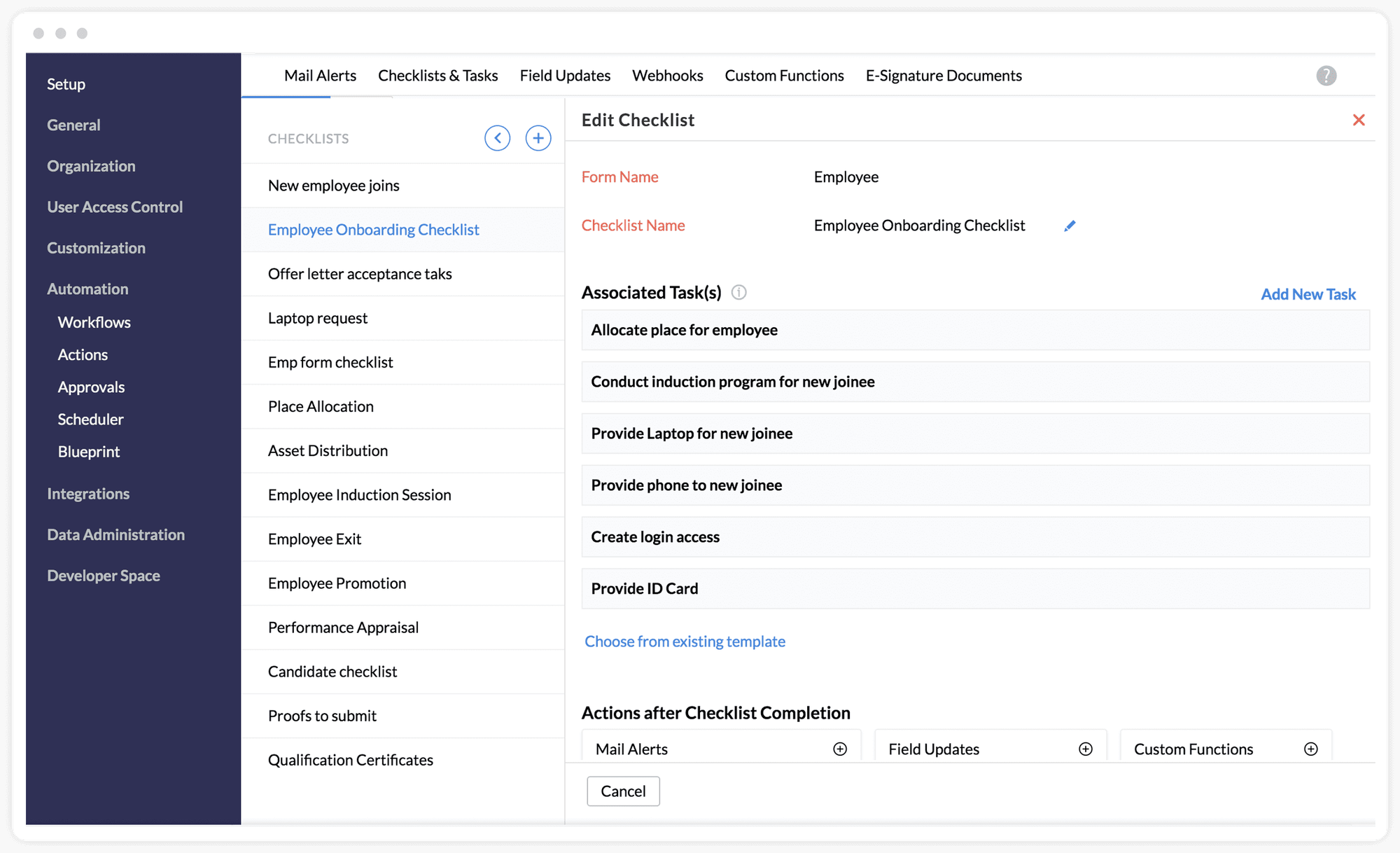 Customize. Fit your business needs.
Create custom forms for all the information that you like to collect and make sure all your data stays up to date.