Zoho CRM lately launched Canvas, an ambitious approach to create the gold standard of CRM experience. Canvas is a no-code, drag-and-drop design studio built into Zoho CRM where you can create contextual, immersive experiences for your entire team.Every industry is different, and every business is unique. Zoho CRM is often used by several teams within an organization, and each team has different goals, different methods, and different requirements. So, how can one CRM experience meet everyone's needs?
Have you ever wondered what your ideal CRM would look like?
Do you have ideas about how your Zoho CRM should look and feel?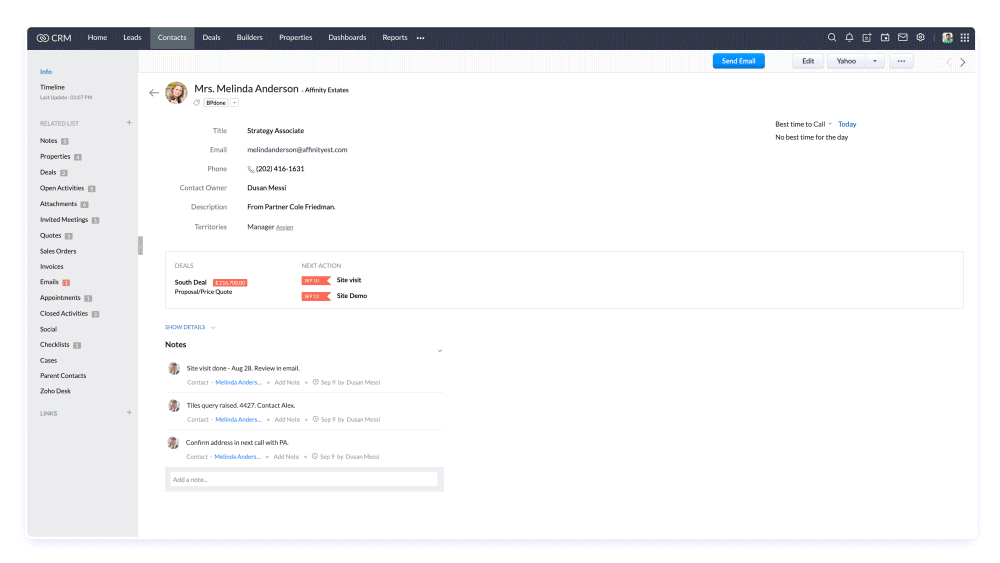 Take it to the drawing board with Canvas!
ZOHO sat down to come up with ways to offer a highly personalized user experience for everyone, and came to a simple conclusion: to each their own.
Every team prefers to have fields, buttons, widgets, and other UI elements displayed in a certain way, which can be radically different from what another team wants. This difference of opinion becomes even larger when we compare different companies and industries.
Trying to create a user interface that has a universal appeal isn't the best idea. So, why not try giving customers the power to change how their software looks?
Here's an overview…
How does Canvas for Zoho CRM work?
➤ Drag-and-drop editor: You can redesign Zoho CRM without writing a single line of code. Canvas is a no-code editor where anyone with no developer skills can create Canvas views with the intuitive drag-and-drop creation process. You can also choose to start from scratch or pick a template and dive right in.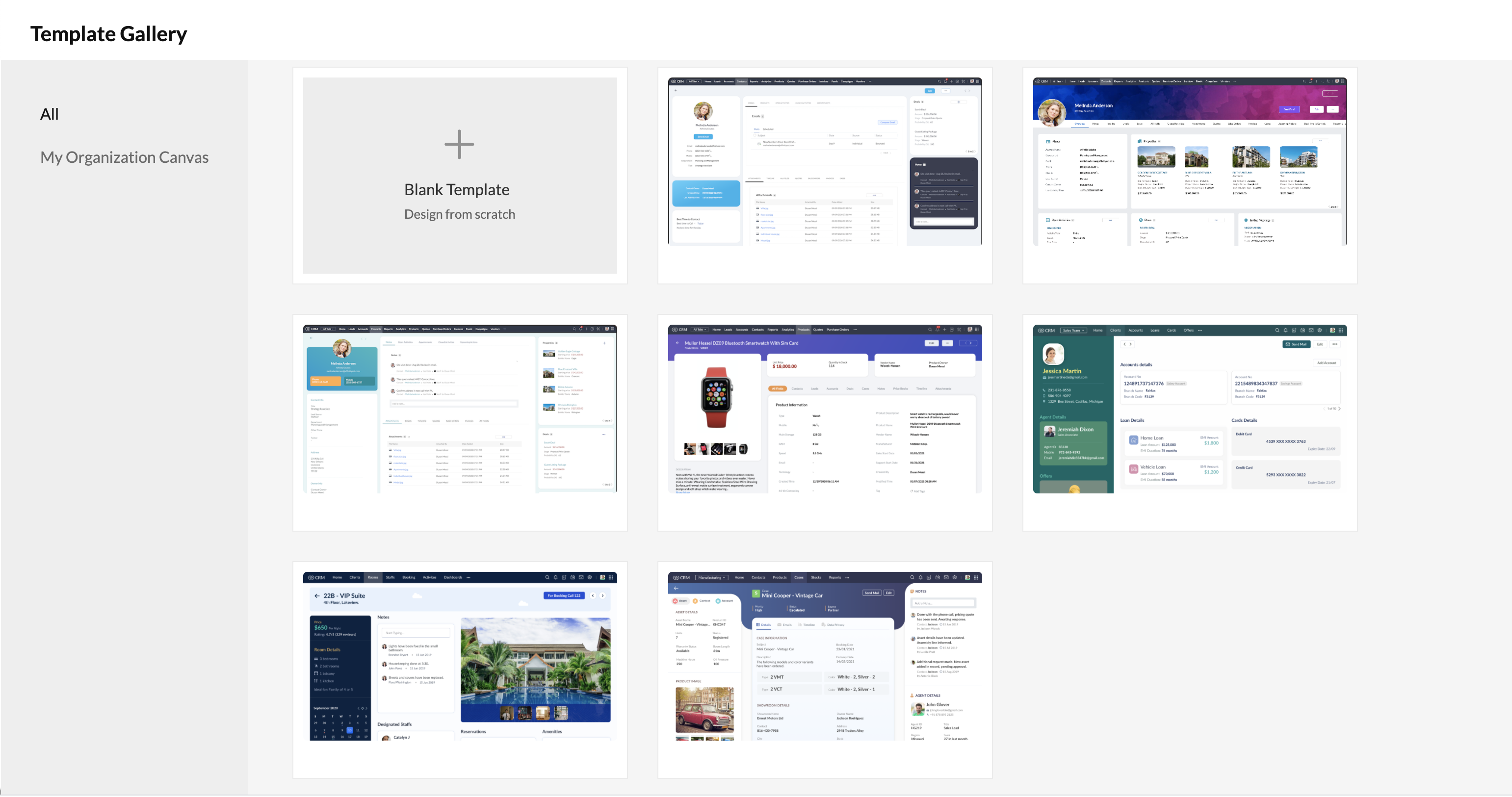 Draw inspiration from templates!


➤ Fine tune every detail: Canvas comes with a wide range of formatting options to help craft something truly personal. Edit font colors, adjust padding, switch to tabs, merge fields, refine spacing, and more with the Canvas editor.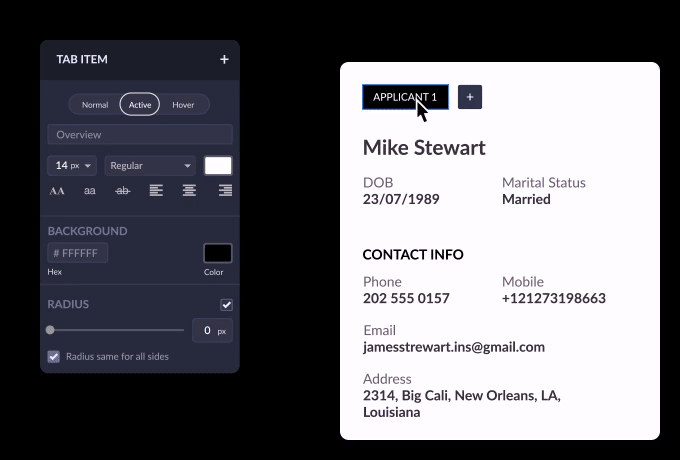 Create views that increase adoption.
➤ Keep it efficient: Choose what to show and what to hide, reducing clutter and helping users find key information quickly. You can also decide where each field goes and how they look, like color coding for better visibility.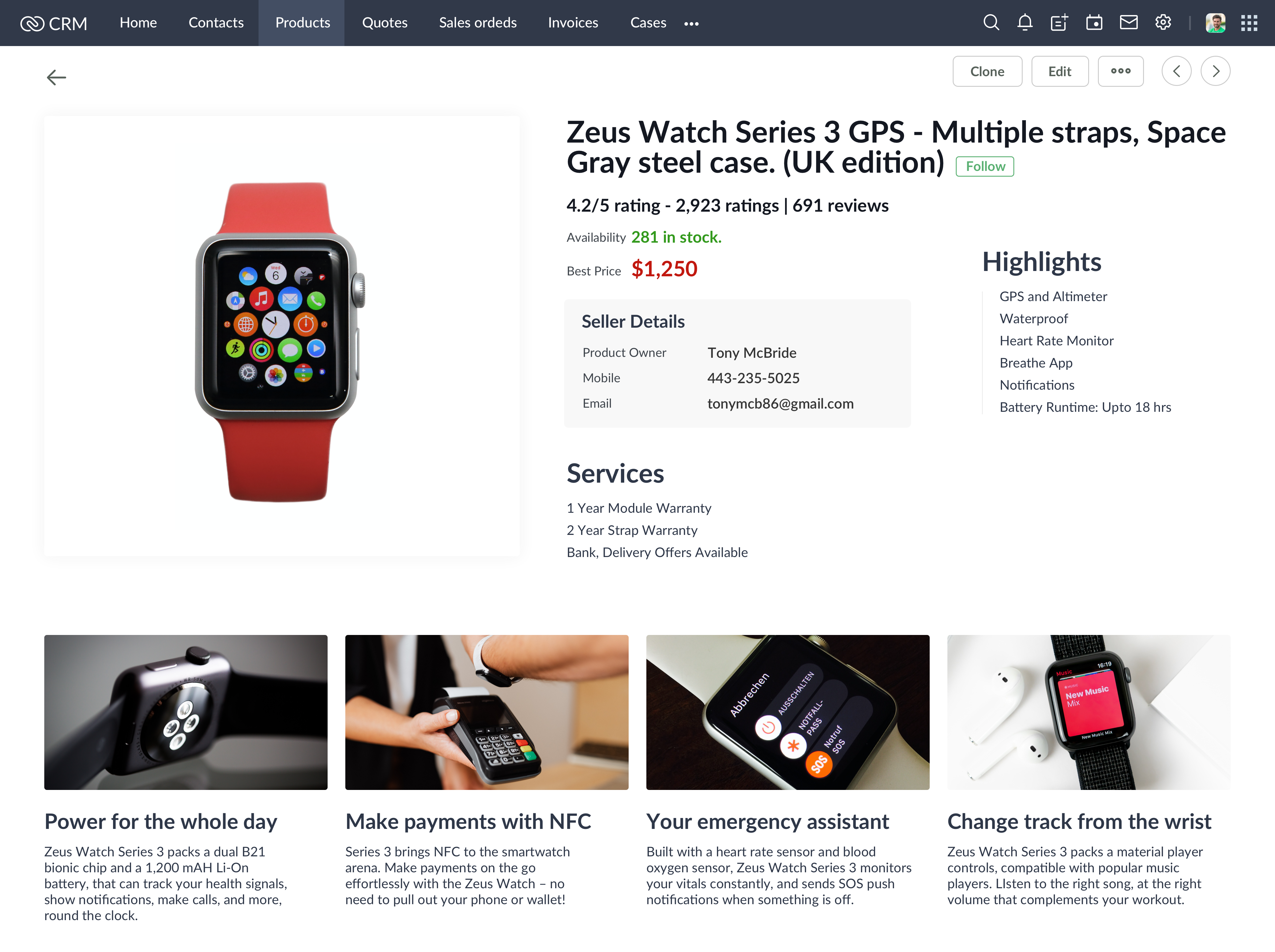 Try Canvas for Zoho CRM
Canvas is available by default in all paid editions of Zoho CRM, from Standard to Ultimate, at no extra cost. Canvas is also available for Zoho CRM in Zoho CRM Plus and Zoho One. For more information on availability and limits, check out ZOHO pricing page. If you need help getting started with Canvas, reach out our CRM consultants :